"Christians inevitably are message bearers, and that message is full of beauty, peace, goodness, and salvation."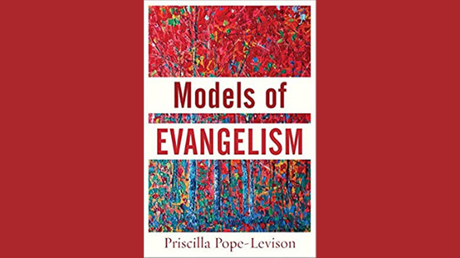 Being actively engaged in evangelism encourages the evangelist to keep her own faith alive and resilient because she is motivated by a sense of optimism, of leaning into the possibilities that materialize when she engages others with the Christian gospel.
The history of evangelism is a diverse litany. Male and female, rich and poor, itinerant and local, Catholic and Protestant, extreme and natural, public and private. Evangelists come in all shapes and sizes.
Hospitality is deep and deliberate. It is strategic. It is well planned and, just as essential, implemented by hosts whose eyes are trained on strangers, whose posture is outward facing, whose relationships lie in the future and not just the past.
A vital, promising future for evangelism will happen only as individual models combust to create a model uniquely suited to each particular context. Such a combustion is the promise and potential of Models of Evangelism.
Remember that the primary mover in evangelism is the Holy Spirit. While it seems like it is all about me or you as an evangelist, in reality it is the Holy Spirit who prompts, leads, convicts, teaches, and transforms. The primary practice of an evangelist is not, surprisingly enough, to evangelize; rather, it is to pray for openness to the principal evangelist: the Holy Spirit.
What I discovered—and I hope you will, too—are invigorating possibilities offered to Christians willing to visit outside the church walls, to meet people in their neighborhoods and beyond. In an age of anonymity and isolation, this in itself could be an extraordinary achievement.
Those who engage in visitation evangelism, then, are extensions of the church as herald and the church as servant. They have a message of good news, of the day of salvation. They have, too, a sensitivity to human needs—and a keen awareness of what the church, the ekklēsia, can do to welcome people with such needs.