How I came to see the value and beauty of gatherings exclusively for people of color.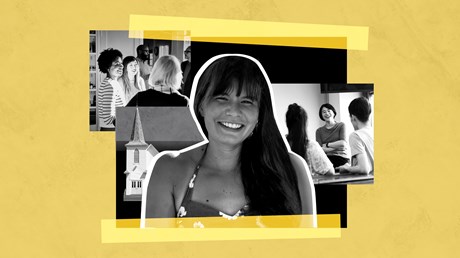 My mixed-race identity is so much a part of me that when asked to bring an object that represented me to a group interview icebreaker, I came in with a blender.
Perhaps my own disparate ancestries—my father is Chinese and Hawaiian, and my mother is Caucasian—make me more curious to know and connect and mix with others from all sorts of backgrounds. I love hosting parties, I flit around networking events, and I somehow always find ways to connect with strangers.
My social personality, as well as my Bay Area upbringing, meant that I felt comfortable in different settings, from my majority-minority Catholic high school to my largely white Christian college. But there, I began to notice that fellow students of color mostly just hung out with each other, and the school's programming seemed to reinforce this enclave.
Raised in white evangelicalism, I had the vocabulary and references to get along with white classmates at college. Because I was so comfortable there—and could largely pass as white, as I realized when someone asked if my last name was "Lee, like Robert E. Lee"—I didn't recognize how draining it would have been for other minorities to socialize, live, and learn in this setting.
Despite being three hours from New York City and two hours from Philadelphia, a surprising number of my white classmates had spent little time in the city. When I traveled home to visit their communities over Thanksgiving and Easter holidays, I noticed few lived in racially diverse communities, attended multiethnic churches, or had friends outside their race. I grew up with a handful of childhood friends whose parents were also white and Asian, but I didn't meet a single other person in college …