What comes after storybook Bibles?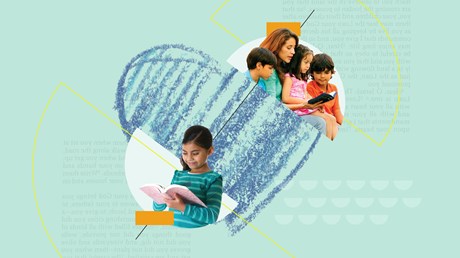 A Christian parent's greatest hope is echoed in 3 John: "I have no greater joy than to hear that my children are walking in the truth" (v. 4). Throughout each generation, mothers and fathers have looked for ways to point their children to the Bible as the ultimate source of truth, wisdom, and spiritual transformation. Adults may recall how, in their formative years, they were taught to recite the books of the Bible, learn characters and plotlines of important stories, or memorize key verses, with an emphasis on the godly thinking and behaviors that develop as a result.
While a focus on Bible knowledge and upright living remains essential, several emerging authors are taking a fresh look at how contemporary parents can introduce children to Scripture in ways that cultivate an authentic relationship with God and a committed affection for his Word. Their approach prioritizes the role the Bible can play in children's spiritual formation, helping kids connect God's Word with their own deepest longings. They emphasize viewing all of Scripture as a connected text that shines a light on our need for Christ. And they believe that teaching kids to treasure Scripture begins with moms and dads nurturing their own spiritual lives.
Develop Conversational Rhythms
"I think some of us were raised to think that Bible knowledge is something our kids get through church or a program, and we just hope someone smart or holy enough will give them this knowledge," said author and artist Ruth Chou Simons. "But the reality is, the entirety of how we are told to share the story of God's faithfulness was set in the context of relationship."
Simons cites the Old Testament instruction parents were …