Woman of Faith speaker celebrated life of singleness.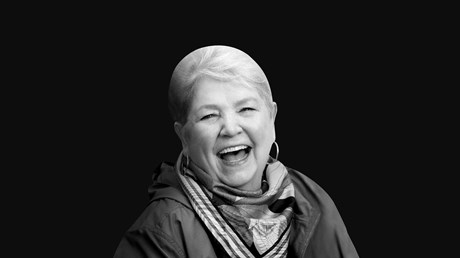 Luci Swindoll, a devotional author and popular speaker known for her celebration of life and commitment to being herself, died this week after contracting COVID-19. She was 88.
Swindoll wrote a popular book on Christian singleness in the 1980s and became one of the first Women of Faith speakers in the 1990s when the organization launched as a counterpart to the men's ministry Promise Keepers. Swindoll, the older sister of prominent preacher Chuck Swindoll, had a message about God's grace.
"Legalism is the worst thing that ever happened to the church," she said. "When I realized that God deals in grace … it set me free to be who I really am."
It was a theme she returned to frequently as she urged Christian women to find joy and be who God wants them to be, not who others expect them to be. She told jokes and laughed a lot, which she said was a witness to the work of Christ in her life.
"Everything changed because of grace," Swindoll said. "Now all we have to do is know him, trust him, see what he does with our lives, and love people into the kingdom. I don't think it's our place to tell people how to live. … We can't make people believe, but if they see in the believer love and fun and joy and just the thrill of being alive, they say, 'What is it they have that I don't have? I want it.'"
Swindoll was born in 1932 in El Campo, Texas, the middle child and only daughter of Earl and Lovell …