---
Duck Dynasty star Sadie Robertson Huff and her husband Christian Huff have announced they are pregnant with their first child, The Christian Post reports.
This news comes after almost a year of being married.
Robertson Huff shared the news in an Instagram post writing, "We are thankful to be carrying a miracle into the world! Baby, you are already loved and already believed in."
The caption went along with a photo of the husband and wife holding up an ultrasound picture.
Celebrities, including Candace Cameron Bure, Shawn Johnson and Jeremy Camp offered their congratulations to the couple.
"Ahhhhhhhh Sadie, congratulations!!!!!!!! we are SO excited for you guys!!!!!" Bure commented on the post.
"OH MY GOODNESS!!!!!!!!!! We are so excited for you guys!!!!!" Johnson wrote.
Camp shared his excitement for the couple simply writing, "Amazing!!"
Christian Huff shared her wife's Instagram post, writing "mom & dad" as the photo's caption.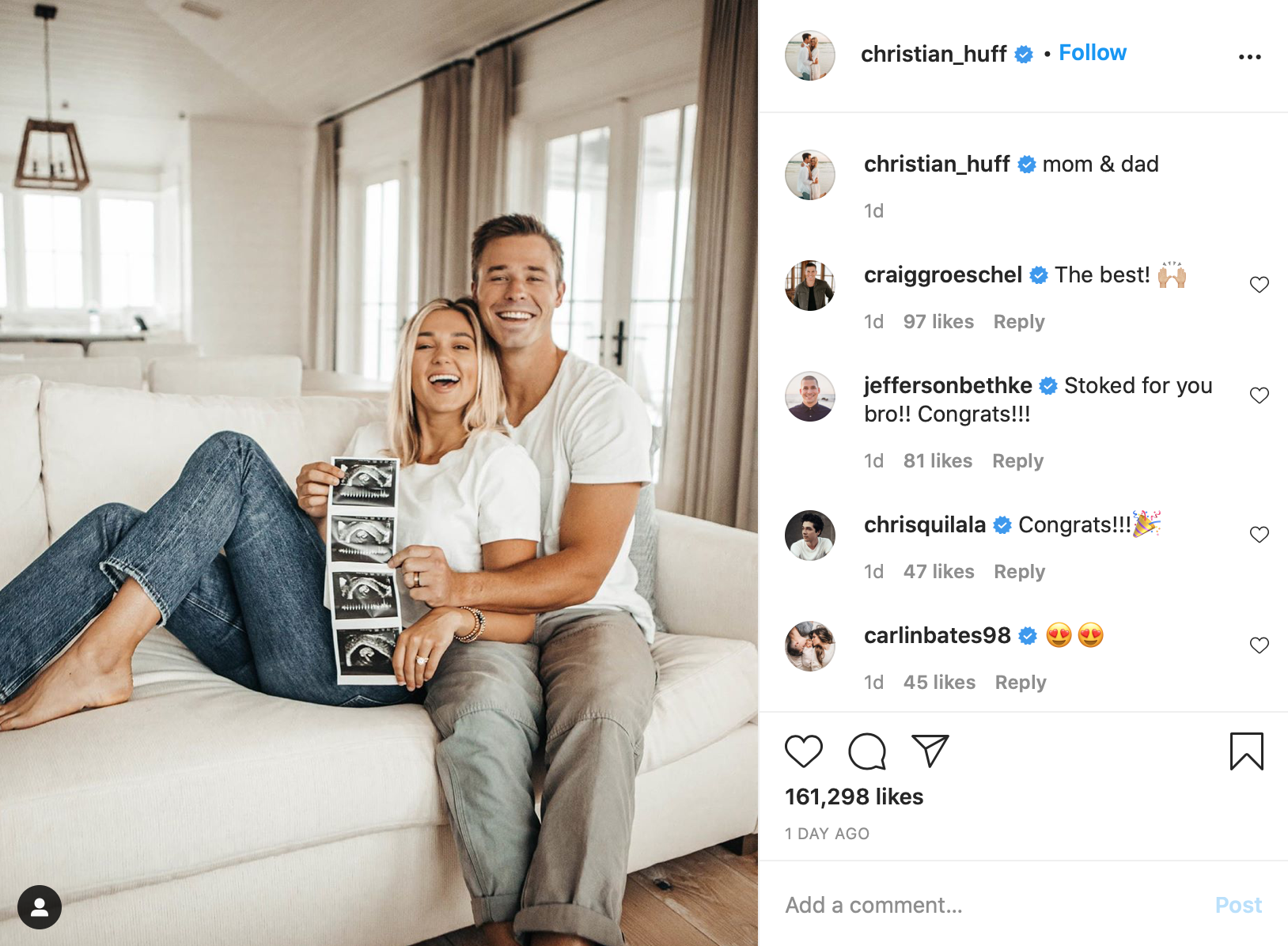 Korie Robertson, Sadie's mother, also shared the news on her Instagram account, writing "Big, crazy, awesome news!! My baby is having a baby … y'all are going to be the most amazing, fun, joyful parents. Baby Huff we adore you already, we promise to love you forever and always! Welcome to the fam little one!"
Accoridng to The Christian Post, Sadie, who has struggled with anxiety for years, made a YouVersion devotional to help other young people work through their anxiety.
"Sadie will inspire and encourage you, as each day she shares one of her favorite Bible passages, then challenges you to push through your fears and anxieties, to break into the life of purpose that God has for you," the YouVersion description reads.
Sadie grew up in Louisiana and has been described as "Positive. Happy. Enthusiastic. Bold. Real. Full of life." She is on a mission to reach young people with the Gospel message and help young Christians be confident in God. She is The New York Times best-selling author of Live Fearless, Live Original, Live Original Devotional and Life Just Got Real.
Christian was born in Florida and was not much of a celebrity before dating his now wife. He enjoys a more private life, but is currently pursuing a degree in Business Administration, Management, and Operations at Auburn University.
Photo courtesy: Sadie Robertson Huff Instagram
---
John Paluska has been a contributor for Christian Headlines since 2016 and is the founder of The Daily Fodder, a news outlet he relaunched in 2019 as a response to the constant distribution of fake news.