Churches are re-opening, but not everyone is returning, according to LifeWay Research.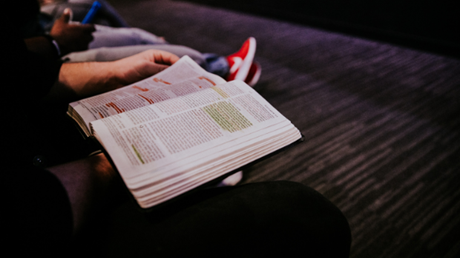 The vast majority of U.S. Protestant churches say they are holding in-person services, but churchgoers have yet to attend in the numbers they did before the coronavirus pandemic struck.
According to the latest survey from Nashville-based LifeWay Research, 87% of Protestant pastors in the U.S. say their church met in person in September, while 13% did not hold physical gatherings.
Since the beginning of March, LifeWay Research has been tracking how COVID-19 is affecting churches. While few Protestant churches gathered physically in April, most began meeting in person again by May with more than 7 in 10 pastors saying they did so in July.
"More and more churches across the U.S. have found ways to meet again, but things are not back to normal," said Scott McConnell, executive director of LifeWay Research. "The impact of regulations, caution and hardships mean more than 1 in 10 churches are still not meeting in person for any type of worship service. Churches are living organisms, and when more than a third of their members are missing, they are not whole."
A majority of African American Protestant pastors (60%) say their congregations did not meet in person last month.
Mainline pastors (31%) are more likely than evangelical pastors (7%) to say they did not physically gather in September. Denominationally, Methodists (22%) and Presbyterian/Reformed (23%) are more likely to say they did not meet in person than Lutherans (12%), pastors in the Restorationist movement (10%) or Baptists (9%).
Pandemic attendance
Social distancing may be easier in churches, as most pastors say their congregation has less than 70% of their pre-COVID crowds.
One in 10 churches (9%) say their attendance in September was less than 30% …