In Christian arbitration, the preacher was granted $1.45 million and the rights to Walk in the Word.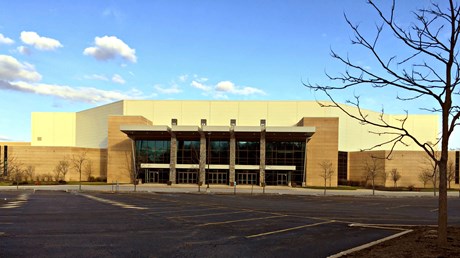 Harvest Bible Chapel has reached a multimillion-dollar agreement to transfer some of its assets to former pastor James MacDonald, who plans to continue in ministry outside the Chicago-area megachurch.
Harvest and MacDonald had a contentious separation last year, when he lost the position he held for 30 years over "inappropriate" comments and "harmful" conduct stemming from his legal battle with people investigating the church.
Though MacDonald has been granted the rights to his Walk in the Word ministry, he and Harvest remain at odds. The two entities released separate statements detailing the results of the process, which went through the Institute for Christian Conciliation. Over the summer, they agreed to try to make a joint statement and start the process of "relational reconciliation," the Harvest elders said, but the efforts didn't pan out.
In the arbitration, MacDonald retained the rights to Walk in the Word, a part of the church that had put on his teaching ministry and popular radio broadcast. It is now operating at James MacDonald Ministries.
The pastor also gets $1.2 million and a parcel of property in Crystal Lake, Illinois, as well the ministry's equipment, books, and digital resources, the church announced this week.
In 2019, Harvest initially did not release these assets, assuring the congregation, "none of Harvest Bible Chapel's or Walk in the Word's donations or assets have gone to James, and we will not be giving him anything in the future" since his termination was "with cause." The year prior, Walk in the Word brought in close to $8.5 million, with 2,000 stations airing the show.
Harvest will also …