Regulators aim to prevent another Trinity HealthShare scam. But ministries plan to do it themselves.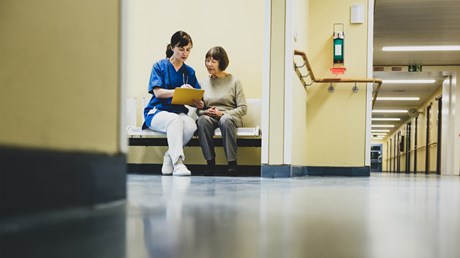 Amid a flurry of recent legal actions against Trinity HealthShare and its operations affiliate Aliera Companies, other health care sharing ministries are working to keep their place and reputation as an alternative to insurance.
Some say the entire industry requires greater oversight as "illegitimate" companies use the model—and exemptions carved out for faith-based options—to flout regulations.
Christian health care sharing ministries have existed since the 1980s but took off over the past decade. Since 2010, when the Affordable Care Act exempted members of health care sharing ministries from purchasing insurance, these groups have grown from around 200,000 members to include over 1.5 million Americans. Trinity (now known as Sharity) has 21,800 member households (not individuals) while Samaritan Ministries International, one of the better-known groups, has around 82,000.
New ministries have popped up across the country, making it more challenging for consumers and regulators to sift the wheat from the chaff. Longstanding ministries say they know the regulations, ascribe to Christian commitments, and have a long history of serving their members. They fear that new groups are taking advantage of the model they built.
Katy Talento, the executive director for the Alliance of Health Care Sharing Ministries, told CT that Trinity—which has been sued in multiple states—is not a legitimate health care sharing ministry but a "sham front group" for the for-profit company Aliera.
Talento said that though scams have tarnished the health care sharing ministries' image, the Alliance represents supportive communities faithfully sharing healthcare needs. Beyond Trinity, OneShare, which was …