Amy Coney Barrett is a good choice, and widely affirmed by people of faith, including me.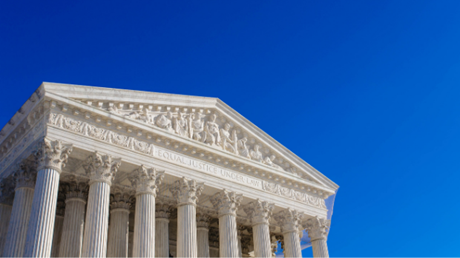 The passing of Ruth Bader Ginsburg on September 18 created space for President Trump to do something rarely seen in a single term of a president: selecting one-third of the current Supreme Court justices.
Having already appointed the two confirmed justices Brett Kavanaugh and Neil Gorsuch, Trump's third selection in his first term is Amy Coney Barrett. This selection has brought out supporters and detractors, of course. However, the overwhelming support of the faith community is my focus here.
Let me clearly add that I support this selection as well.
For many––even those who voted reluctantly for President Trump in 2016––the possibility of a third justice being appointed in four years is beyond their hopes. Furthermore, Amy Coney Barrett is the kind of justice many were hoping for as a Supreme Court justice.
Judging fairly in the kingdom of man
In the theological position called Two Kingdoms, Martin Luther taught that God appointed both the Kingdom of God and the kingdom of man. The Kingdom of God (through special revelation) has a set of ways to live by, laws, and values ordained by God. The kingdom of man likewise (but more through general revelation and common grace) has laws, values, and more created by people.
According to the Apostle Paul, all governing authorities that exist have been established by God (Romans 13:1). While we should honor, respect, and submit to governing authorities, that doesn't mean that we will agree with every law they pass. In fact, there are some that we would find inappropriate or unjust. We might work to change them, but we still live under them.
When somebody serves as a judge or a justice, they're actually agreeing to rule in accordance with the laws of the …