Beatrice Stockli was kidnapped by Islamist extremists in Timbuktu, Mali, in January 2016.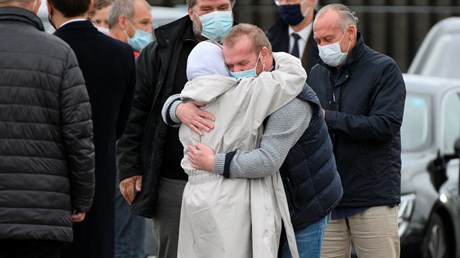 A Swiss missionary Beatrice Stockli – kidnapped from Timbuktu in northern Mali in January 2016 – was killed only weeks before other hostages were freed by Islamist extremists, in an apparent prisoner-hostage swap negotiated by the new transitional government in Mali.
News of her execution came from Sophie Petronin, a 75 year old French aid worker, freed on 8 October, who had apparently been held by the same, or a linked Islamist militia group. (Petronin has converted to Islam and now calls herself Mariam).
The Swiss Foreign Ministry expressed its sorrow that Beatrice Stockli, a single woman in her late forties, was "apparently killed by kidnappers of the Islamist terrorist organization Jama'at Nasr al-Islam wal Muslim (JNIM) about a month ago" although it did not name her, as is its custom. It said the exact circumstances of the killing are currently still unclear.
"It was with great sadness that I learned of the death of our fellow citizen" said Swiss Federal Councillor Ignazio Cassis. "I condemn this cruel act and express my deepest sympathy to the relatives."
The Swiss authorities say they've "worked over the past four years,together with the relevant Malian authorities and with international partners, to ensure that the Swiss citizen was released and can return to her family. Members of the Federal Council have personally and repeatedly lobbied the relevant Malian authorities for her release. An interdepartmental task force under the leadership of the Foreign Affairs Ministry [FDFA] was deployed. The task force also included representatives of…[the police, the intelligence services]…and the Federal Prosecutor's Office. In addition, the …