Long before coming to campus, President Trump has shaped our class discussions, for better and worse.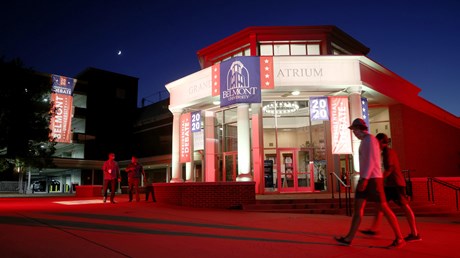 As a political science professor at Belmont University, I have been privileged to watch two presidential debates come on our campus. In 2008, Senators Barack Obama and John McCain took the stage as candidates, and this week, President Donald Trump and former Vice President Joe Biden are in town for the final match of the campaign.
Both debates energized our university, with students getting the chance to interact with political and media luminaries and taking an active interest in engaging with the pressing issues of the day. Even with fewer in-person events due to COVID-19, students are as excited as they were in 2008.
My political science colleagues and I chuckle about a "Trump bump" in our enrollments. But the truth is that colorful politicians draw interest to our discipline in ways that are not easy to quantify. Love him or hate him, Trump is endlessly fascinating as a political figure, and my class discussions keep gravitating to him. This is both a blessing and a curse.
On the plus side, students are paying attention. When I approach the classroom, I know I had better be prepared to handle a number of issues connected to Trump's latest tweet, as well as the Democratic response to it. Some of our conversations, like democracy itself, can get messy and chaotic, but they can usually be refined in ways that are academically productive. I find that my classic readings about presidential spectacle, executive power, and political rhetoric are infused with new life.
Additionally, comparatively newer topics, like the role of social media in campaigns, take on new intellectual wrinkles and meanings in a Trump era. Make no mistake about it—our students are bringing the intellectual heat from all corners of …