A Christian vision of the public square starts with being a different kind of people.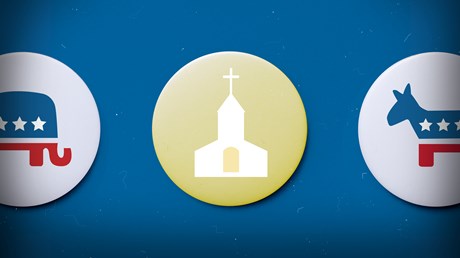 In the days after the 2016 election, one statistic became the story: the notorious 81 percent. Though this data has been debated and the reasons behind it are murky, it's clear that a vast majority of white evangelicals voted for Trump.
Cards on the table, I think this is one of the most damaging events for the mission of the American church in the last few decades.
In his article "Young Evangelicals Are Defying their Elders' Politics," Kyle Meyaard-Schaap writes, "Because no political party can completely capture the fullness of the values [an evangelical] was taught, her community's embrace of partisan politics creates in her dissonance and disillusionment."
I bear witness to this disillusionment daily. I regularly hear from younger Christians wondering aloud how the good news of Jesus can be true if the church is marred by racism, injustice, partisanship, and pettiness.
Many of us who work among these disillusioned young people find ourselves holding our breath till November. We are anxious to see if this election shows a more complex and less partisan engagement among evangelicals—one that better reflects a surprising group of people who love the weak, care for creation, honor life from conception to death, attend to justice, and seek the welfare of our neighbors.
But as important as this election is, focusing on it alone is foolish.
Public activism has long been part of evangelical identity, motivating our leadership in abolition, women's suffrage, and the labor movement. Over time, however, we have seen a slow disintegration of faith and politics. Most of us now aren't sure how theology should influence our public life. Therefore, whatever we profess to believe, …