Seattle Pacific, Houghton, and Gordon want prospective students to see Christian liberal arts colleges as an affordable option.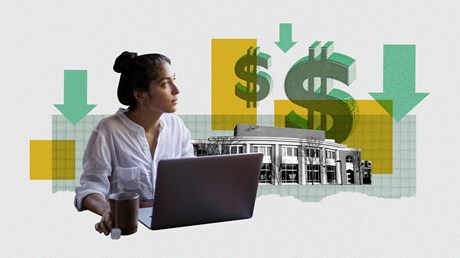 Three Christian colleges are reducing tuition in hopes of attracting more students. The sticker price of an education will go down 25 percent at Seattle Pacific University this fall, 33 percent at Gordon College in Massachusetts, and 53 percent at Houghton College in New York.
Declining college enrollments have created a crisis for evangelical schools, where financial viability is more dependent on tuition payments than on donors or endowments. For members of the Council for Christian Colleges and Universities (CCCU), tuition typically accounts for about 80 percent of revenue.
"Tuition resets" are one bold option to attract more students.
"We wanted to be very clear that a private, deeply Christian high-quality education is an option, even in New York State," said Houghton president Shirley Mullen.
The cost of one year, starting next fall, will be $15,900, down by about $18,000. At Gordon, the cost will be $25,250, down by $12,310.
"We know from our own research that our price has been a consistent barrier to initial interest in Gordon, something students and families who were very interested in Gordon—but chose to go elsewhere, even after depositing—have been telling us for the last several years," said spokesman Rick Sweeney.
At Seattle Pacific, tuition will be $35,100, down by about $11,600. The new price tag is a little less than the out-of-state tuition at the nearby University of Washington. Jordan Grant, assistant vice president for enrollment operations and student financial services, said prospective students would prefer a Christian liberal arts education but are concerned about affordability.
Seattle Pacific will also be offering two new scholarships. One will match state …